7th Avenue Donuts
324 7th Ave, Brooklyn, NY 11215
Order now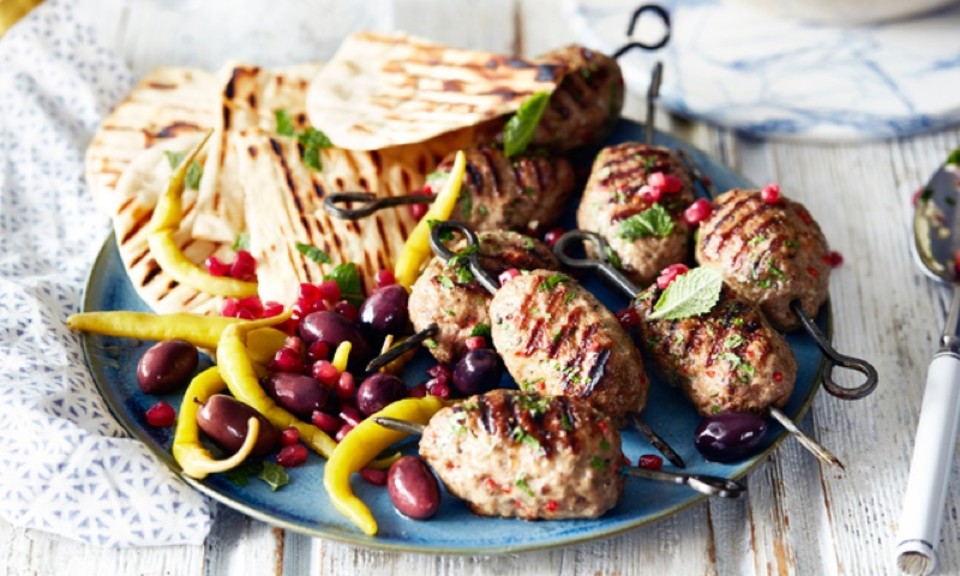 James
We order from here all the time, and the food has always been good and on time. Definitely our favorite spot in the neighborhood for late-night breakfast food and anytime donuts. We've only ever had one issue with the order being incorrect, and the people at the restaurant were not only super helpful in getting the problem sorted, they even comped us a couple of donuts as an apology.
Feargal
Okay I ordered a box of donuts from you guys at like 8:58 on a Sunday night and at 9:14 your dude dropped off a box of pure sugar heaven.

These donuts are simply delicious. Not fancy hipster goop but proper sugar donuts, delivered faster than you can say hey Id like a donut but its late

Highly recommend. Will order again. So good.
John
Originally when I received my order, only half of what I asked for came. I called the restaurant up and told them what happened. Not only did they send the rest of what I asked for in 10 mins, they also sent me half a dozen donuts on the house!
Beverly
Awesome food! It was delivered to my door in about 15-20 minutes and the burger was amazing. Also got fries and tried the mac and cheese. Delicious. They gave me some delicious free donuts on the side- so nice! thank you so much!
Molly
Guys. I ordered delivery from this diner. Maybe it was a long week and a long night of boozing, but when this burger and fries arrived- I was in heaven. It was SO D!$@ delicious. I will order again.
Randall
5 stars for consistency. Delivery is always prompt and the food is always consistently good. If you order the same dish twice it will always meet the same standard. I generally order for breakfast. The sausage or bacon egg and cheese on croissant is probably my favorite thing on the whole menu next to the (iced!) cruller.
Tina
Not sure if this is a seamless problem or a restaurant problem, but by the time my food got here 50% of my coffee had ended up on 100% of my food. I called the restaurant and they apologized and told me they would send the guy back with new coffee and donuts. Very good service and the food is tasty,
James
The food here isn't great. Let's get that out of the way. The donuts, however, are legendary. Forget yer fancy gourmet 'nuts with rose petals and organic sprinkles - these are the real thing. Delicious and cheap. So stick to the donuts and you won't be sorry.
Amy
A+!! My food was fast, delicious, and came EARLY!! Great donuts!

Im assuming the negative reviews on here are from drunk people ordering at 4am, & at that time of day theres probably only 1 person cooking and 1 delivering. So logically, things may take longer.
nick
Love this place! 24 hour delivery are you kidding me? Great breakfast sandwiches, burgers, quesadillas, and the fries are somehow still crunchy at home. Call and ask which donuts are coming out of the oven and get em! Fresh donuts are unbelievable.
About us
24 Hours, Breakfast, Dessert, Diner, Dinner, Healthy, Late Night, Lunch Specials, Steak, Vegetarian, Wraps
Today

Delivery: 12:00 AM - 12:00 AM

Delivery

Monday:

12:00 AM - 12:00 AM

Tuesday:

12:00 AM - 12:00 AM

Wednesday:

12:00 AM - 12:00 AM

Thursday:

12:00 AM - 12:00 AM

Friday:

12:00 AM - 12:00 AM

Saturday:

12:00 AM - 12:00 AM

Sunday:

12:00 AM - 12:00 AM
We are a family coffee shop and diner owned by the same family for over 35 years. We love our area of Park Slope, we have grown with our customers throughout the years. We make our diner food from the heart. We make all our donuts by hand everyday.